// Digital transformation
We provide 360º solutions hand in hand with our partners.
// ABOUT THE COMPANY
An ally of technological innovation.
We are a company that shortens distances. We optimize processes that allow us to be efficient and fast, making sure that the focus is always one step ahead of what society lives or thinks.
360º solutions
We promote digital transformation, through the latest trends.
Certified human talent
We are a multidisciplinary team.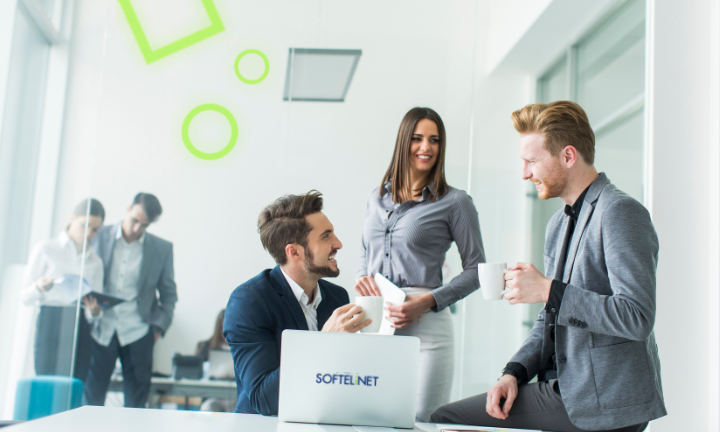 WHY CHOOSE US
We design solutions
for hyperconverged platforms.
We revolutionize technology to achieve more and better experiences.
01
Consulting
Assessment
Better practices
Innovation
Sizing
Architecture Design
Cyber Seguridad and Ethical Hacking



MORE INFORMATION
04
Software factory
Custom development
Application Integration
RPA
Mobile apps
Web architecture
E-commerce



MORE INFORMATION
02
IT infrastructure
Servers
Virtualization
Hybrid clouds
Storage
Networks and security




MORE INFORMATION
To be successful, each solution must be deeply integrated into the existing technology environment.
Venezuela, EEUU, Dominican Republic, Colombia
Link Up, between your clients and your company.
¡Un wifi de alto
rendimiento!
// Success stories
Get to know our projects
Technology helps us provide unique experiences.
// Our clients
+40 companies trust us.

McDonalds
Technology Manager
"I know that they are a group of professionals committed to a high level of service quality, but above all, in human quality. Thank you very much, excellent work. Let's carry on as we continue to do."



100% BANK
Technological Services Manager
"Young, efficient and talented team. 100% Banco has the pleasure of being part of its clientele for 3 years. The experience has been satisfactory: the service, the solution and the immediacy; It has always been their flag"



"It's been years connecting clients processed by Sitef through the high availability telecommunications platform and service provided by SOFTELINET"